Constance Simmons
MA, LCMHCA, NCC
(she/her)
Constance Simmons, LCMHCA, NCC is a Licensed Clinical Mental Health Counselor Associate in North Carolina currently accruing hours towards her full licensure.  Constance is a National Certified Counselor through the National Board of Certified Counselors (NBCC) and received her master's degree in Clinical Mental Health Counseling at the University of North Carolina at Pembroke. 
During her internship at UNC Pembroke, Constance had the opportunity to work with a diverse clientele presenting a variety of concerns such as depression, anxiety, stress, anger, trauma, relationship issues, and low self-esteem. Constance has a passion for working with all client populations with various issues. 
Constance sees clients via telehealth.  She accepts most BCBS, Cigna, and Aetna plans and can also see clients who would like to use out of network benefits and private/self pay clients.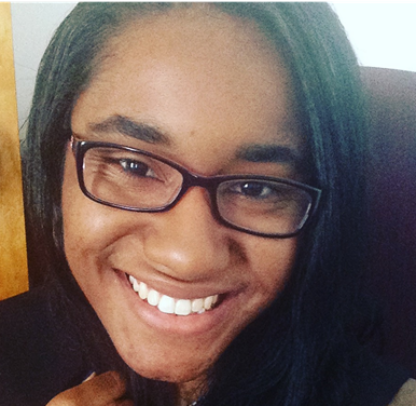 Work Philosophy
Constance describes herself as sex positive. She is committed to helping clients overcome sex-related issues and discussing sex in a positive, open-minded environment. She also is committed to helping clients develop confidence and freedom in their sexuality and identity. Individuals often struggle with discussing sex or becoming comfortable with their sexuality because of the stigma attached to it. But Constance believes it is important to guide clients in these struggles and allow them to discuss these topics to help them through their discomfort.
Constance believes that therapy is about providing a safe and open space where clients can be themselves and express themselves freely without feeling embarrassed, ashamed, or judged. She believes that change can start from the foundation of a strong therapeutic relationship between therapist and client. Constance utilizes and incorporates various therapeutic approaches, which include person-centered therapy, cognitive behavioral therapy (CBT), and acceptance and commitment therapy (ACT). In these approaches, Constance explores the clients' thoughts and feelings to see how they impact their behavior.  She can then help them develop behavior that promotes improved functioning, self-esteem, and relationships.  Constance also integrates holistic techniques, such as mindfulness and meditation, to help clients become more in tuned with their physical, emotional, and spiritual bodies. 
Personal Interests
Constance enjoys activities that bring her peace and calm. She likes to read, meditate, exercise, do yoga, and play music. She enjoys new experiences and would love to travel one day. Constance also likes to watch movies and documentaries, spend quality time with friends, try different foods and restaurants, and surf the Internet.